"A MAD WORLD"
"A MAD WORLD"
A friend recently said it was a "mad world" just now. Certainly, there have been so many ups and downs both in the world, the country and in the gamekeeping community this year that it could be construed as a "mad world".
As I write this blog I am sending out Mental Health information to estates and shoots around the UK in the hope this may help when someone is struggling.
We have just lost another beloved member of our rural community which brings the issue to the fore, and we all wonder what more we can do. The "Mental Health and Communication" based Stag courses are extremely hard to create interest for and run, although we are ready willing and able to travel all over the country, despite worrying statistics with suicides and mental health problems. Police Scotland have just published their mental health leaflet along with shooting organisations across Scotland – reassuring shotgun and firearm holders that there are options and "its ok not to be ok". In other words, we can talk about our problems, and we won't be castigated for doing so. Easy to say when you are worried about what people will say, about your job and about your home and future. At the end of the day though, there is nothing more important than your health (physical and mental wellbeing). Everything else can be sorted and we are here to help. (Information can be found on the GWT website – Raising the Game page)
My friend said it was certainly a mad world when he heard about the sky dive the Tayside and Central Moorland Group undertook recently to raise funds for mental charities including GWT. We were so immensely grateful and indeed one of us took part too!! We cannot thank you all enough who raise funds, raise awareness but please please remember we are here to help, in confidence and as another community are rocked to the core from another loss of life – we are here for every one of you, at any time.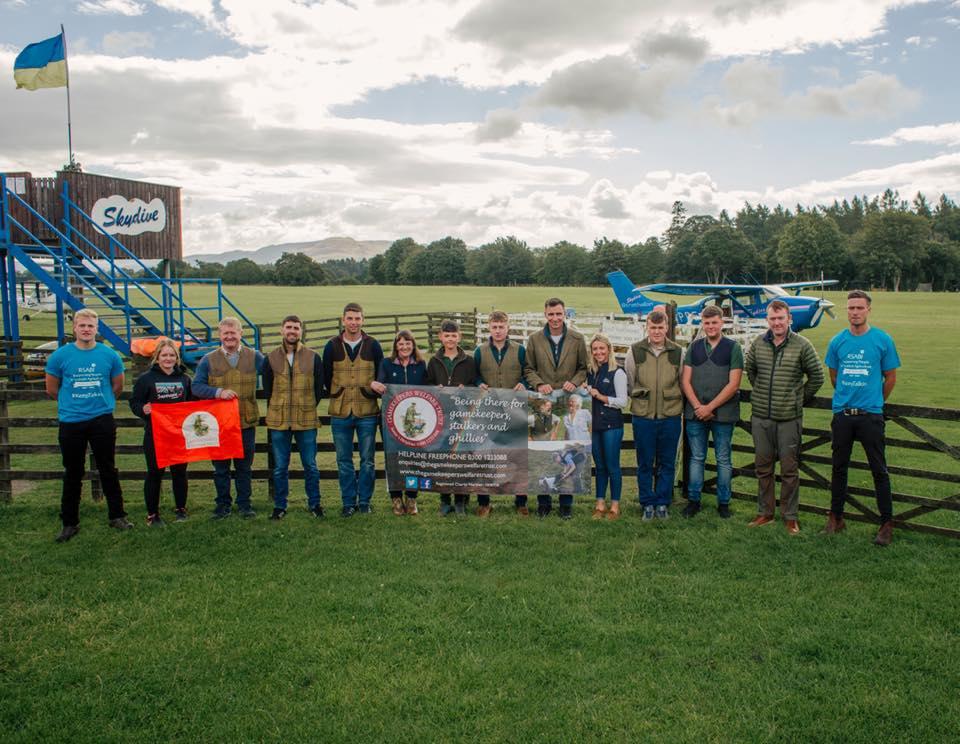 So finally, good to see a productive stag season so far, grouse days underway, a few partridge getting underway shortly despite all the challenges and finding new and innovative ways of keeping the show on the road, for estates, for shoots, for those who are self employed in the industry.
Take care all. Helen